Yesterday in Charleston's runoff mayoral election, voters re-elected Mayor John Tecklenburg in a landslide 21-point victory. This was Convergence's second campaign with John Tecklenburg, who will begin his second term as Mayor in January.
In the primary, Mayor Tecklenburg faced five challengers and led the field with 48% of the vote. Convergence communicated the Mayor's accomplishments early and often. Through the mail, in print and in digital ads, we amplified Mayor Tecklenburg's results on key issues such as flooding, development, and traffic.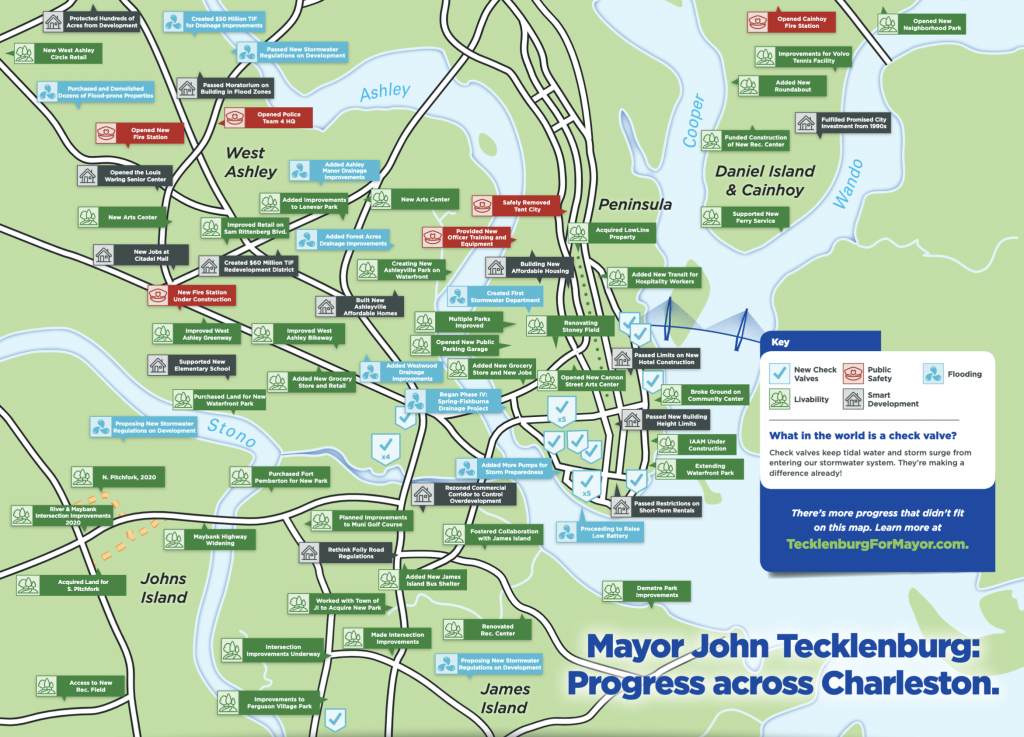 To make our content especially relevant, we employed a series of maps and variable data so that readers can see where, exactly, Mayor Tecklenburg was making progress in their individual neighborhoods. We echoed this message through digital video targeted to an expanded universe, further articulating our case that re-electing Mayor Tecklenburg meant continuing progress for Charleston.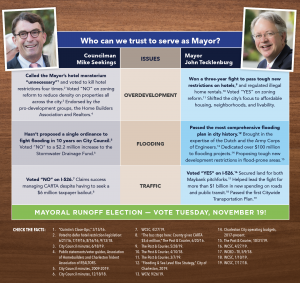 In the two-week runoff, Convergence delivered six mail pieces, as well as print and digital ads, highlighting the key differences between Mayor Tecklenburg and his opponent and making clear that re-electing the Mayor was the best choice for Charleston. On election day, voters overwhelmingly agreed, delivering a 61-39 victory for Tecklenburg.
Convergence founder and President Chris Cooper is a native Charlestonian. He, and the rest of the team, are proud to have been a part of Mayor Tecklenburg's re-election campaign.