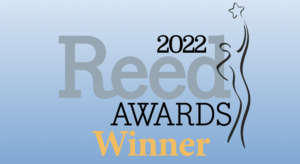 Convergence Targeted are proud to be winners at this year's Reed Awards, hosted in Nashville. We won in three categories, representing our expertise in direct mail and digital advertising, and our history of innovation.
Best Digital Video – Mayoral, We created a short-form video for Otto Banks' campaign for Mayor of Harrisburg, PA that worked across platforms, using dynamic text to reach voters who might have their sound turned off and using music and voiceover to reinforce the message on the screen for audiences on connected TVs or streaming video channels.
Our work in Kansas City helped us win the award for Most Innovative Tactic for Direct Mail. Using large-scale digital printing, Convergence created hundreds of combinations of endorsement logos, geography- and age-specific bullets, and even varying font sizes to communicate with voters across Kansas City about the benefits of the city's earning's tax, which was renewed with broad support.
Toughest Direct Mail Piece (Democrat) – We helped defeat an incumbent state legislator as part of a primary independent expenditure in Virginia in 2021, communicating with voters about the incumbent's troubling ethical history, including his use of PPP funds for a business that wasn't what it seemed. Our efforts helped elected Democratic Del. Irene Shin.