Clients Also Victorious in SC, VA
Convergence clients had a strong Election Day on Tuesday. In Maine, Raegan LaRochelle won by a significant margin in the special election for House District 86 in Augusta. A top-tier race highlighted by the DLCC, HD 86 hadn't been held by a Democrat in nearly a decade. Convergence created a multi-media campaign that combined direct mail and digital advertising highlighting LaRochelle's background as the hometown small business owner and community leader ready to represent her community in the State House.
In South Carolina, Mayor Will Haynie was re-elected in the fast-growing town of Mount Pleasant. Mayor Haynie's direct mail campaign highlighted the accomplishments of his first term, specifically targeted to different areas of the town of 95,000 residents.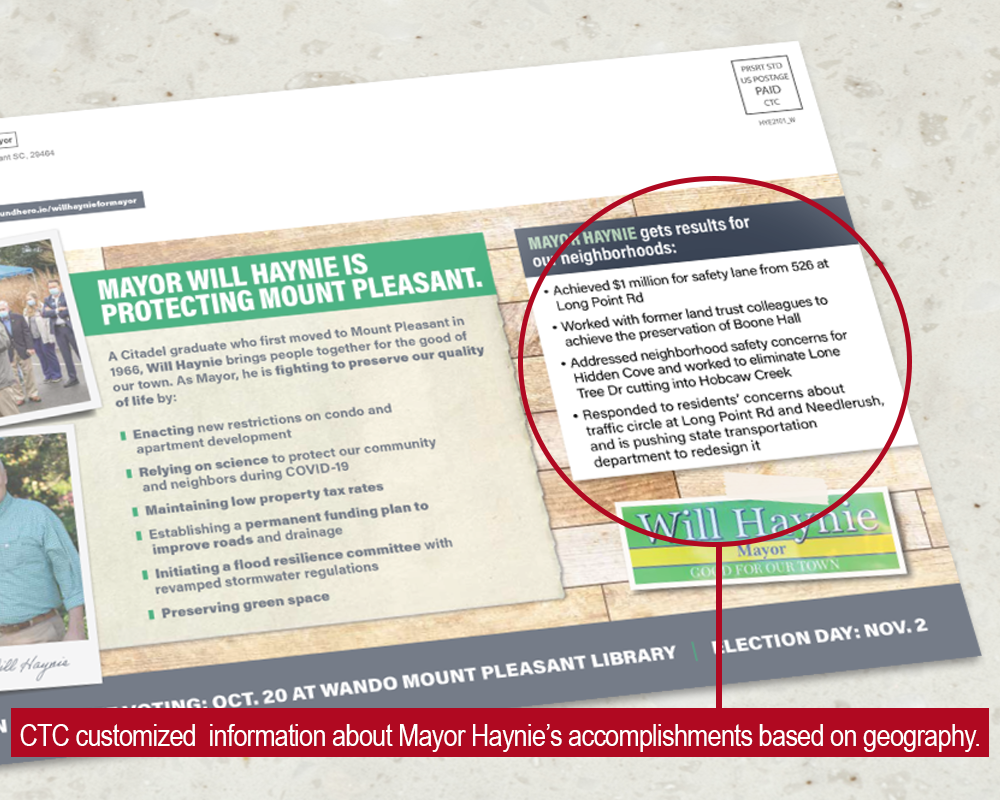 Convergence also congratulates longtime client, Virginia Del. David Bulova. Del. Bulova is a fighter for education and played a major role in keeping Virginians safe during COVID-19 – work we highlighted in a direct mail program that helped drive his campaign to a convincing victory.
Congratulations to these candidates and to newly elected and re-elected Democrats and progressives across the country!