After two hard-fought primary contests, CTC clients Mayor Heidi Campbell and Nikki Merritt are now the Democratic nominees in two of the most flippable State Senate districts in the south.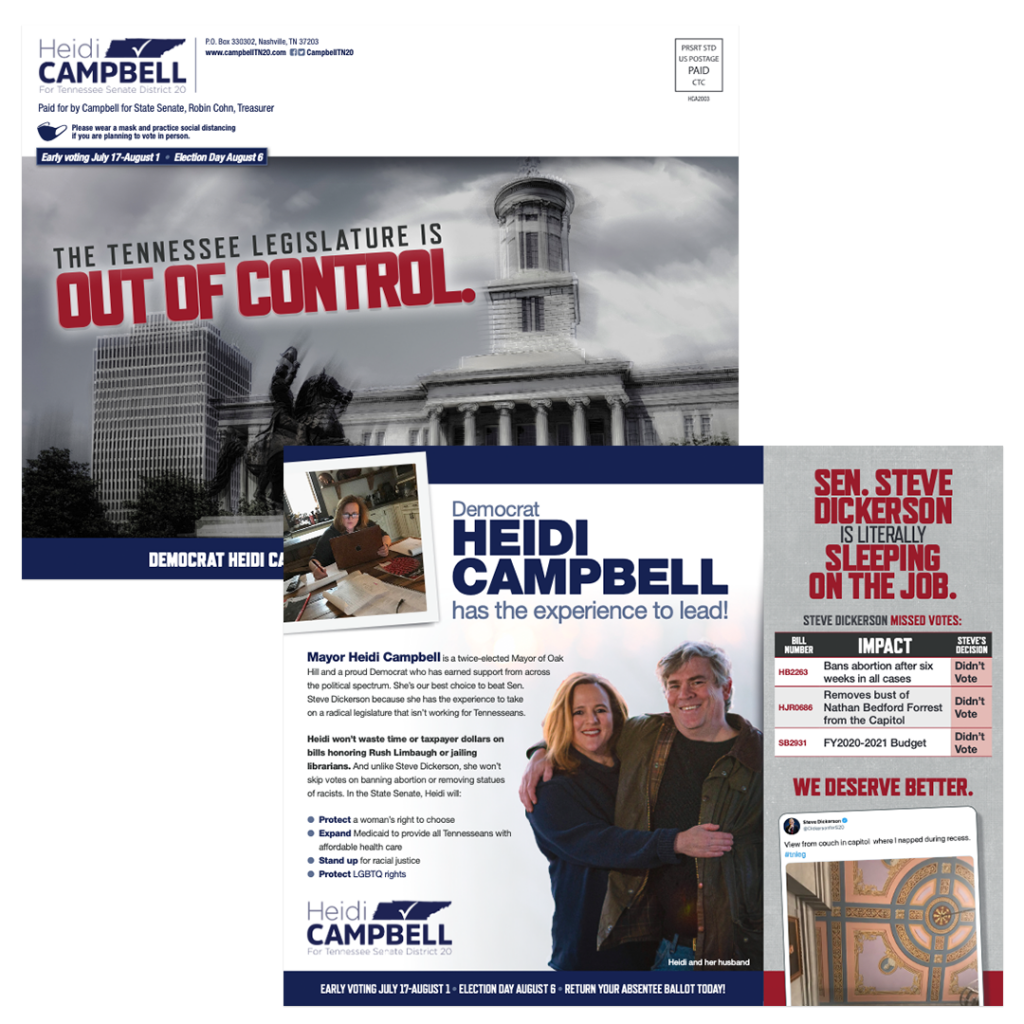 Heidi entered the race in February at a significant disadvantage to her opponent, who had been campaigning for over a year. Her campaign was run almost exclusively during the COVID-19 pandemic, and Convergence was a key partner in shifting our strategy to meet the moment at hand. From advising COVID-specific methods of voter engagement early on in the pandemic to adjusting our targeting to meet increases in voter turnout and the shifting methods of voting, we built a campaign that met the voters where they were at a challenging time in our history.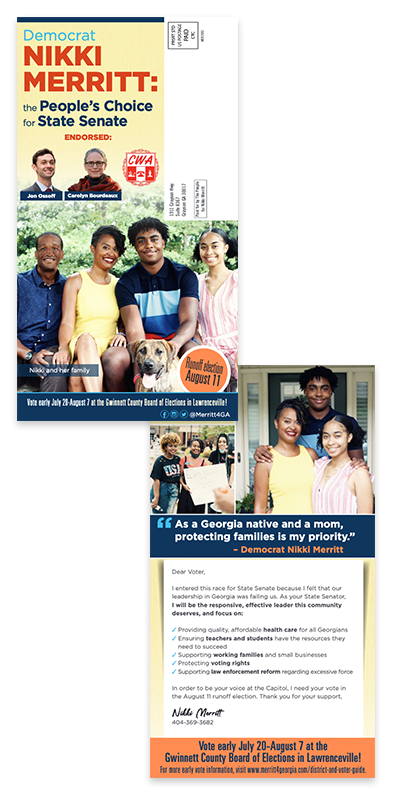 Nikki Merritt's campaign had to pivot hard once COVID-19 became a reality in our race. Nikki had a robust field program already working in preparation for the primary election, and we had to adjust our plans for voter contact to take door-to-door contact off the table. Nikki's team stayed nimble and was able to outwork her opponents, coming just shy of winning her three-way primary outright on June 19 and trouncing her runoff opponent, winning close to 66% of the vote.
We're looking forward to continuing to work with these incredible candidates and their talented teams to flip these seats in November!