While all the votes have yet to be counted, Mondaire Jones is poised to win his primary in NY-17, replacing retiring Rep. Nita Lowey. Convergence partnered with Fight for the American Dream PAC to boost Mondaire's bold progressive credentials, including his exclusive support of Medicare for All in a crowded primary field to voters.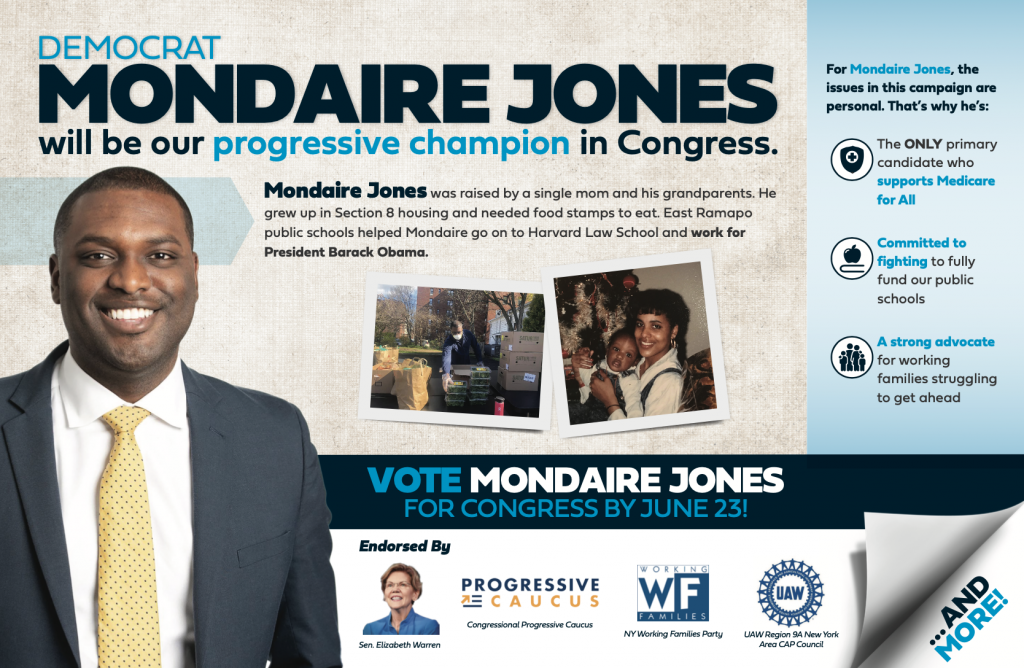 Mondaire, along with fellow Democrat Ritchie Torres, are poised to become the first openly gay Black men elected to Congress. Mondaire's life story of growing up in Section 8 housing and using access to great public schools to lift himself out of poverty is unique to Congress, and his experiences will be a valuable asset to moving policies that benefit all Americans.
Congress needs more Mondaires. We're thrilled for his victory and the unique and needed perspective he will bring to Congress when he is sworn in. Congratulations Mondaire!