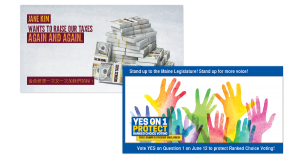 Convergence took home two trophies at this year's Reed Awards in Austin! The entire Convergence team was on-hand to pick up awards for our municipal independent expenditure work in support of London Breed's successful campaign for Mayor of San Francisco as well as for our work with the campaign to bring Ranked Choice Voting to Maine.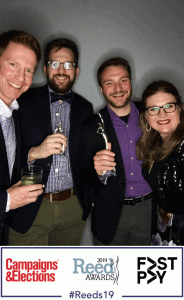 This is the fourth year in a row Convergence has taken home Reed Awards for our mayoral work. Other mayoral Reed Awards include work for candidates in Annapolis, Phoenix, and Charleston.
Convergence is also thrilled to be recognized for our work with Maine's Ranked Choice Voting campaign. As a firm focused on providing strategic assistance to reform-minded campaigns and candidates, we're very excited to be recognized for our ballot measure work.