Municipal Campaigns
Convergence combines years of experience on national campaigns with a passion for local ones. We've worked in mayoral campaigns in some of the largest cities in the United States and on city council races where 2,000 votes were cast.
The past decade has seen an explosion in the complexity and scale of municipal races across the country. These campaigns can now take advantage of many tools that were previously the domain of higher-budget federal and state races. To make the best use of these tools, however, they need a consulting team that truly understands municipal campaigns, which are very different from the partisan, binary general elections that are the most common focus of our industry (read more about our approach to these elections here).
Here's a partial list of our municipal victories since 2014:
Extended sales tax funding for road repairs and transit infrastructure in Tucson, AZ
Renewed the Kansas City, MO earnings tax (2021) and health levy (2022)
Baltimore, MD City Councilmember Mark Conway
Raleigh, NC Councilmember Jonathan Melton
Kansas City, MO Mayor Quinton Lucas
Phoenix, AZ Mayor Kate Gallego
Defeated Propositions 105 and 106 in Phoenix, AZ
Passed Ranked Choice Voting ballot initiatives in New York, NY, Bloomington, MN, and Minnetonka, MN
Anne Arundel County, MD County Executive Steuart Pittman
Anne Arundel County, MD State's Attorney Anne Leitess
Fmr. Phoenix, AZ Mayor Greg Stanton
Charleston, SC Mayor John Tecklenburg
Charleston, SC County Councilmember Kylon Middleton
Charleston, SC City Councilmember Ross Appel
Annapolis, MD Mayor Gavin Buckley
Fairfax City, VA Mayor David Meyer
Fairfax City, VA Councilmember So Lim
San Francisco, CA Mayor London Breed (independent expenditure)
Jersey City, NJ Councilman James Solomon
Dallas County, TX Judge Clay Jenkins
Palo Alto, CA Councilmember Lydia Kou (independent expenditure)
Burleson, TX Mayor Ken Shetter
Chattanooga, TN Tim Kelly for Mayor
Direct Mail and Case Studies
Some examples of our direct mail work are below. Click any image to learn more about the strategy behind each campaign.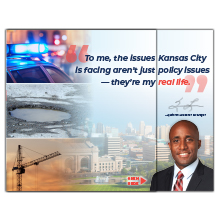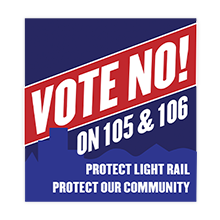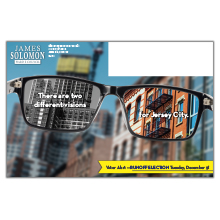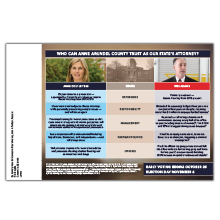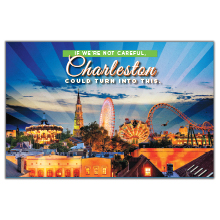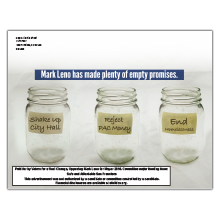 Social Media Advertising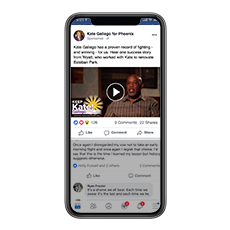 Convergence can match a list built from your voter file to Facebook's user base, and target your message specifically to likely municipal voters. As Facebook's median user becomes older, this is a more critical component of municipal campaigns than ever before. We can produce videos ranging from longer intro videos to short, subtitled videos specifically designed for use in Facebook video ads – sometimes as short as 5 to 8 seconds.
Microsites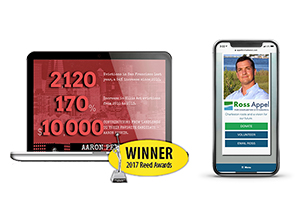 Every campaign needs a website, but not all of them need the hassle or the expense of developing the same kind of site frequently employed in federal or state races. Convergence offers simple, affordable microsites that amplify a specific message or give a campaign an online home to collect donations, collect voter feedback, and warehouse issue positions and media content. This reduced online footprint means quicker setup and a more affordable product.
Digital for Municipal Campaigns
We offer a full suite of digital products at prices built for municipal campaigns, including microsite development, short- and long-form video production, search term advertising, and more.
As a supplement to our direct mail and general consulting services, we offer a turnkey digital launch product designed specifically for municipal campaigns. This service includes:

Construction and launch of a three-page website
Creation and initial content drafts for social media pages
One week of targeted advertising designed to build Facebook page 'likes'
Creation of digital-ready design assets, including a logo and other branding