Introducing Amplify from Convergence Targeted Communications.
Convergence's team of campaign pros can put our experience and approach to work to win
for you in state legislatures. Now more than ever, state legislatures play an outsized role in shaping the lives of everyday people and the regulatory environment for employers in states. AMPLIFY takes tactics that Convergence has honed through years of experience winning political campaigns at every level across the country and brings them to bear on legislative advocacy. We can AMPLIFY your traditional lobbying, constituent outreach, and earned media campaigns through the targeted, research-drive use of the same platforms we've used for years to win political campaigns: targeted digital advertising and direct mail that will have an outsized impact on legislators and their most important supporters.
The Key: Targeting
In any communications campaign, targeting comes first. AMPLIFY targets specific legislators, their offices in the capitol and back home, and segments of their core constituencies with messages that maximize the likelihood of the best outcome for our clients, delivered in multiple channels to magnify their effect. Narrow targeting using a combination of voter history and geography makes AMPLIFY a cost-effective addition to a traditional advocacy effort.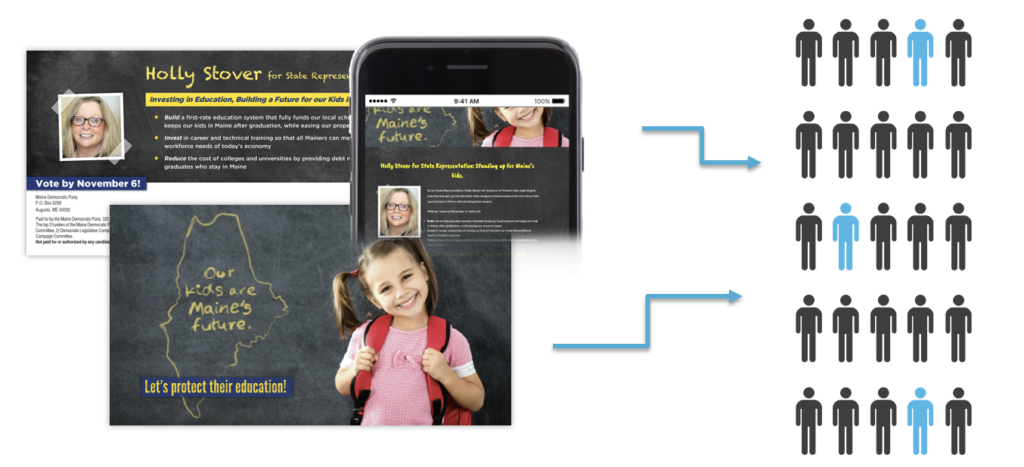 Case Study: Uber
In 2014, Uber sought to build grassroots opposition to legislation that would have made Uber's business model unworkable in Illinois. As part of a strategic relationship with Uber that has included work in Florida, Pennsylvania, and elsewhere, Convergence built an end-to-end targeted communications strategy. Ultimately, the legislation was not passed. The components of our plan included: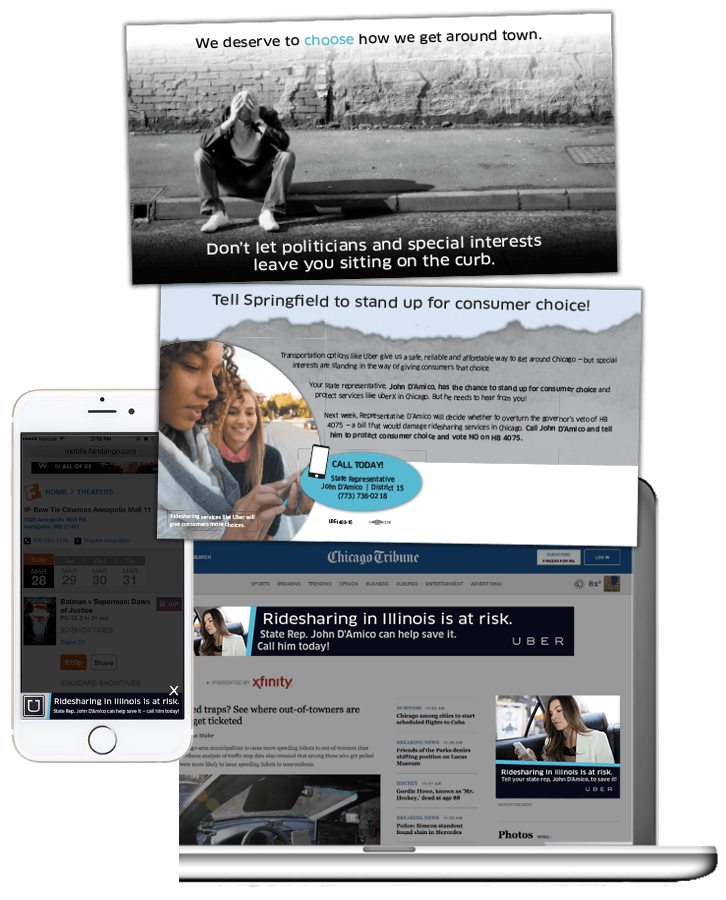 Digital ads in Springfield targeting specific websites frequented by legislators and staff
Direct mail targeted to the home districts of relevant committee members and swing voters, with design changes matched to specific districts
Digital advertising matched against the Illinois voter file, encouraging voters to contact their legislators and express concern about the pending legislation
Physical Footprint
Convergence has experience designing, producing, and placing every kind of printed material for both campaigns and public affairs campaigns. From traditional direct mail to print advertising and out-of-home advertising, AMPLIFY ensures that the elements of your communication campaign are consistent, reinforce each other, and fit the platform and the audience.
Direct Mail
Print Advertising
Out-of-Home Advertising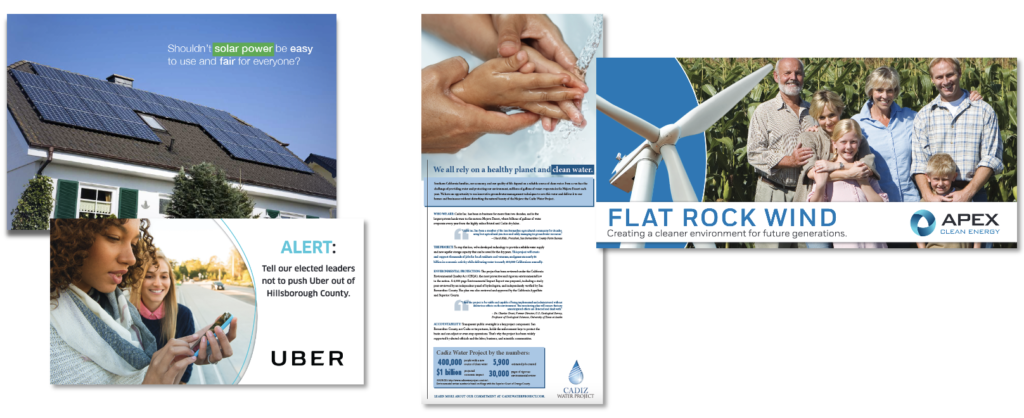 Digital Footprint
True to our name, Convergence augments traditional direct mail with digital advertising that is proven to have an impact on public opinion and drive recipients to take action. Different campaigns require the use of different tactics, and Convergence is ready to employ them all:
Digital-First Video Ad Production
Microsite Design
Voter File Matching/Targeting
Social Media Ads
Audio Ad Production
Ad Monitoring/Reporting

Click here for a presentation on Amplify from Convergence Targeted.